The Audi Q7 is a primary Aviator competitor. It was all-new for 2017 and carries over largely unchanged for 2019. The Q7 has a slightly higher base price than Aviator yet lacks the standard driver-assist technology of Lincoln Co‑Pilot360. If you are seeking a more expressive exterior design and warm, spacious interior you will find Aviator the most appealing.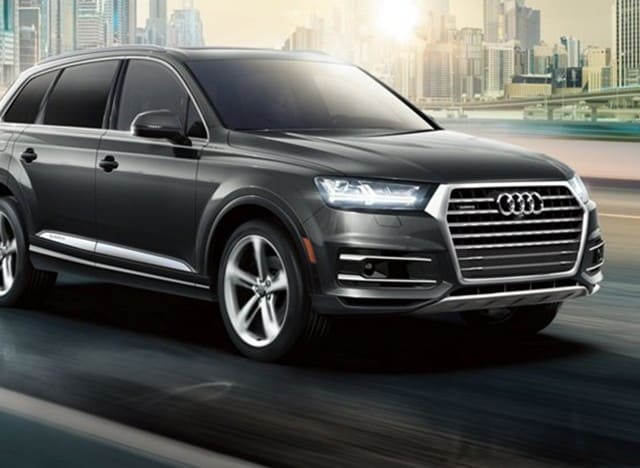 Audi Q7: The True Story
Here are some key points if you are considering an Audi Q7: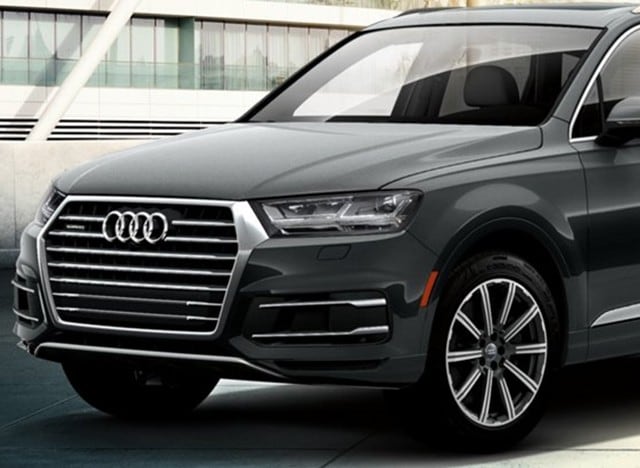 Less Powerful Engines

The Audi Q7 comes standard with a turbocharged 2.0L 4‑cylinder engine that falls a substantial 152 horsepower and 127 lb.‑ft. of torque short of the standard 400 horsepower and 400 lb.‑ft. of torque(1) of the Twin-Turbocharged 3.0L V6 engine in the all-new Aviator. What's more, the Q7's optional supercharged 3.0L V6 still falls 71 horsepower and 75 lb.‑ft. of torque short of the standard Aviator engine.

Aviator performance goes even further with the Grand Touring offering an advanced hybrid powertrain that is targeted to deliver more than 450 horsepower and 600 lb.‑ft. of torque.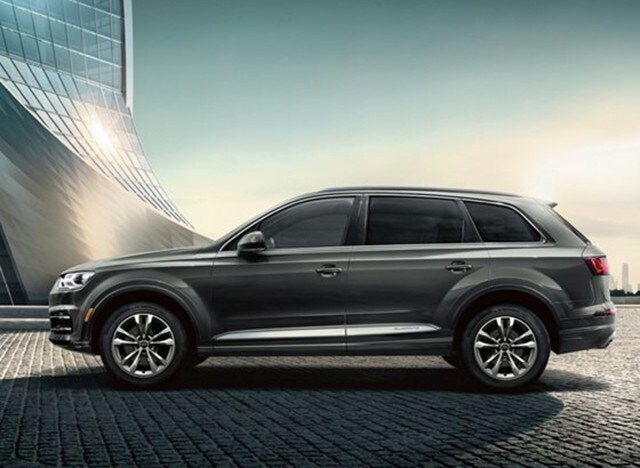 Driver-Assist Technology Costs Extra

Q7 buyers will have to pay extra to get many of the driver-assist technologies that come standard with Lincoln Co-Pilot360 on Aviator. To get driver-assist features like Blind Spot Detection with Cross-Traffic Alert, Lane-Keeping System and Auto High Beams, Audi buyers will have to pay for optional packages and sometimes even move up to the next model to in order to have the ability to purchase features like those included in Lincoln Co‑Pilot360.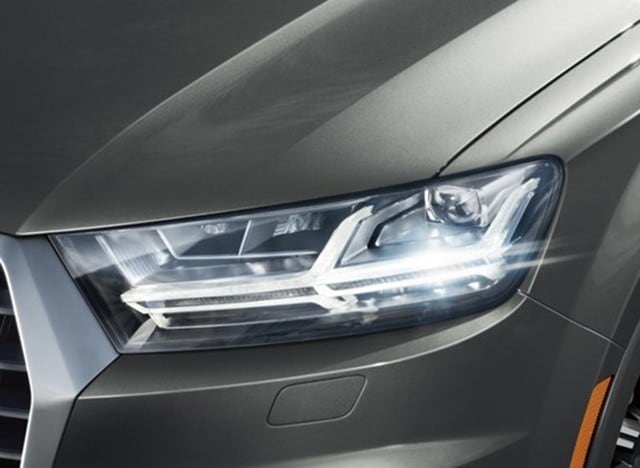 LED Headlamps Cost More

The base Q7 only offers bi-xenon HID headlamps while Lincoln Aviator comes standard with LED headlamps. If Q7 buyer's want full LED headlamps they have to pay more and start with the mid-range "Premium Plus" model. Even then, Audi's full LED headlamps are not as advanced as the ground-breaking Adaptive Pixel LED Headlamps available on Aviator.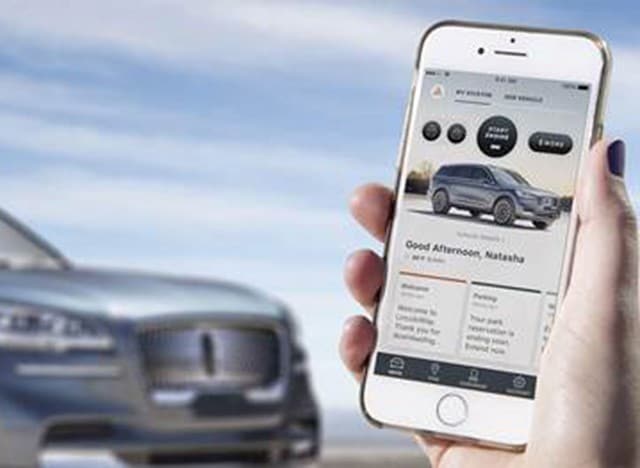 Less Convenience

Phone As A Key(2) technology is as simple as its name, but it's not available on Audi Q7. It will be available on the all-new Lincoln Aviator, offering you the option of using their personal smartphone as a key. After a few simple activation steps via the Lincoln Way App™, you will almost never have to take your car keys with you again.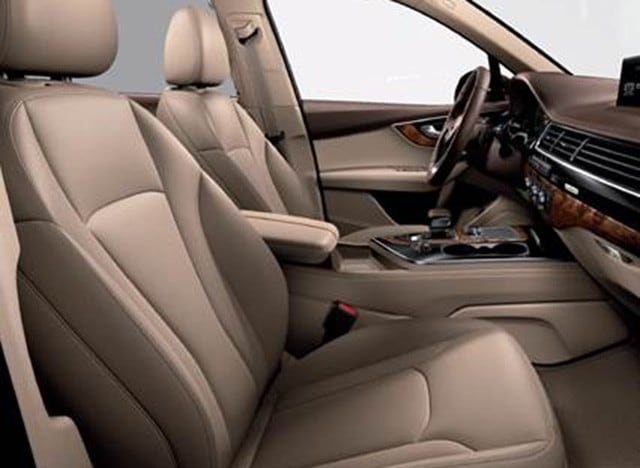 Front Seat Compromise

Audi Q7 only offers 8‑way adjustable front seats until you select the top "Prestige" model which comes with 12‑way power front seats. Aviator can be optioned with Perfect Position front seats that offer the most adjustability in its class(3) with 30‑way adjustment and Active Motion massage.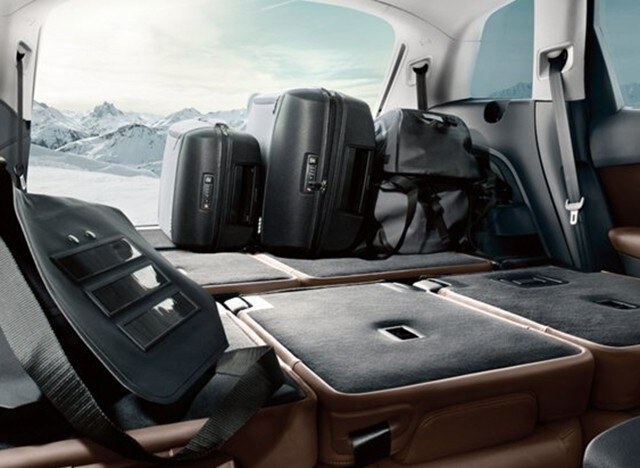 Q7 Has Less Utility
People buying a "utility" vehicle are expecting exactly that, but they get less with the Audi Q7, which could mean the difference between packing another suitcase or leaving it behind.
With the third-row seats up, Aviator has over four additional cubic feet of cargo capacity than Audi Q7
Fold the third row and Aviator still has over six cubic feet more cargo volume than Q7
With all the rear seats down, Aviator bests the Q7 with 77.7 cu. ft. of cargo volume compared to 69.6 cu. ft.(4)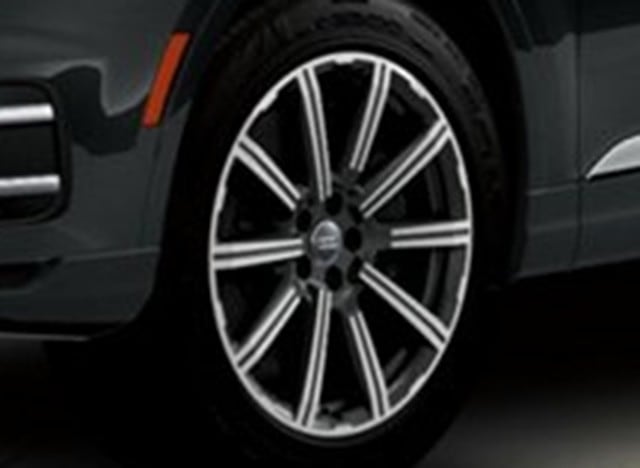 No Predictive Suspension Technology

The Q7 also offers an available air suspension, but it cannot detect road imperfections like the Adaptive Suspension with Road Preview available on Aviator. Using a forward camera, the system in the Aviator actually scans the road for imperfections and if any are detected, it can adjust the suspension in preparation of the impediment, making for a smoother and more comfortable ride.
(1) Horsepower and torque ratings based on premium fuel per SAE J1349 standard. Your results may vary.
(2) Requires feature activation. Available late summer 2019.
(3) Class is Luxury Premium Utilities based on Lincoln segmentation.
(4) Cargo and load capacity limited by weight and weight distribution.